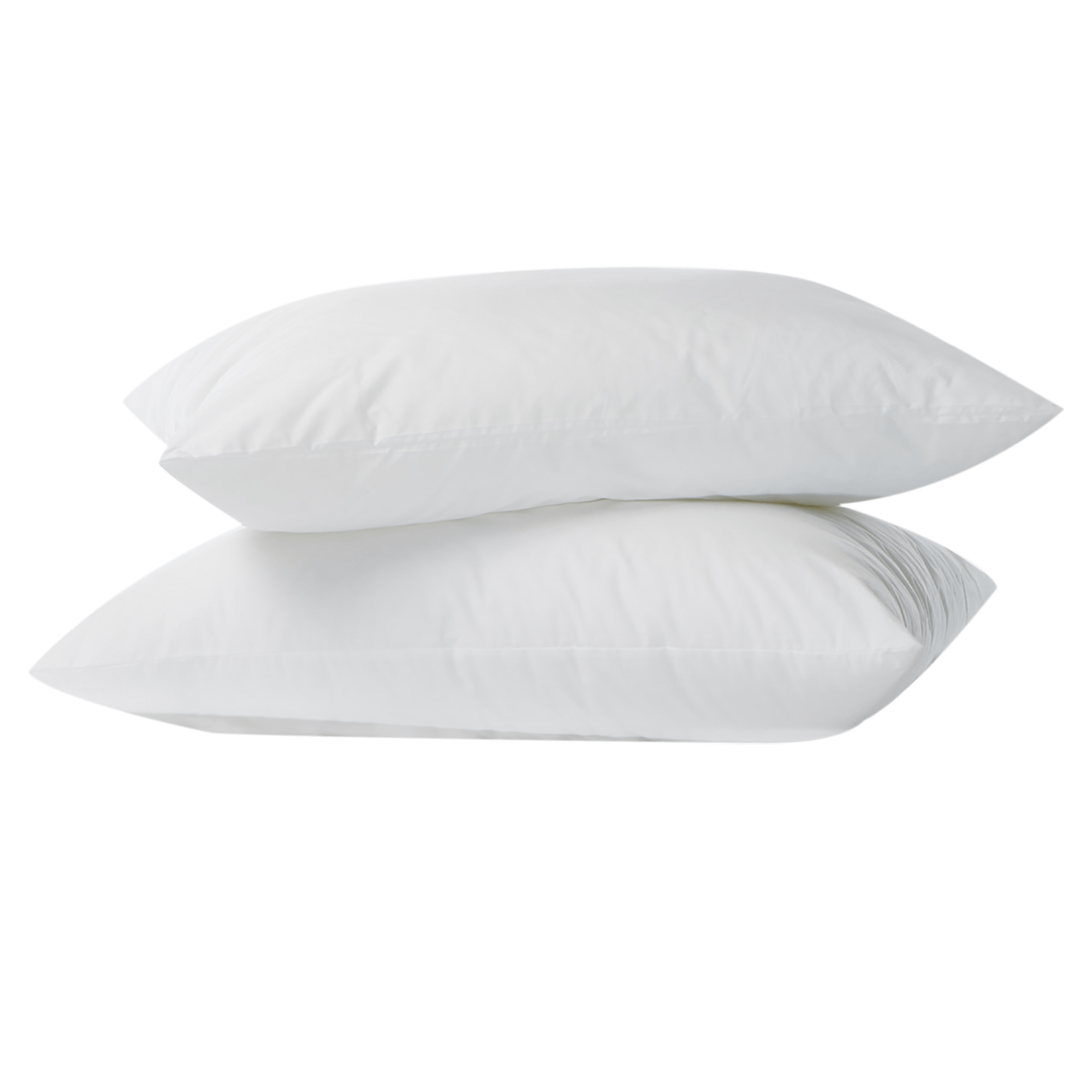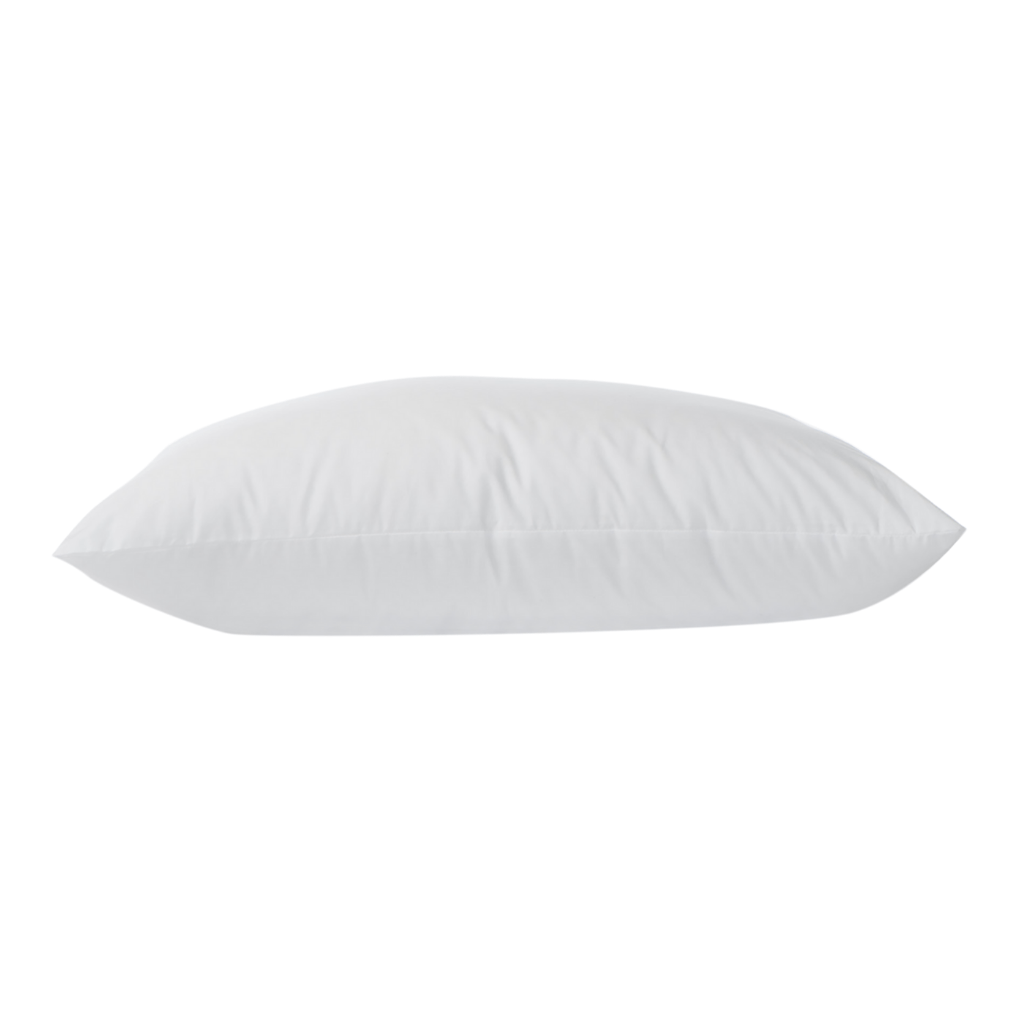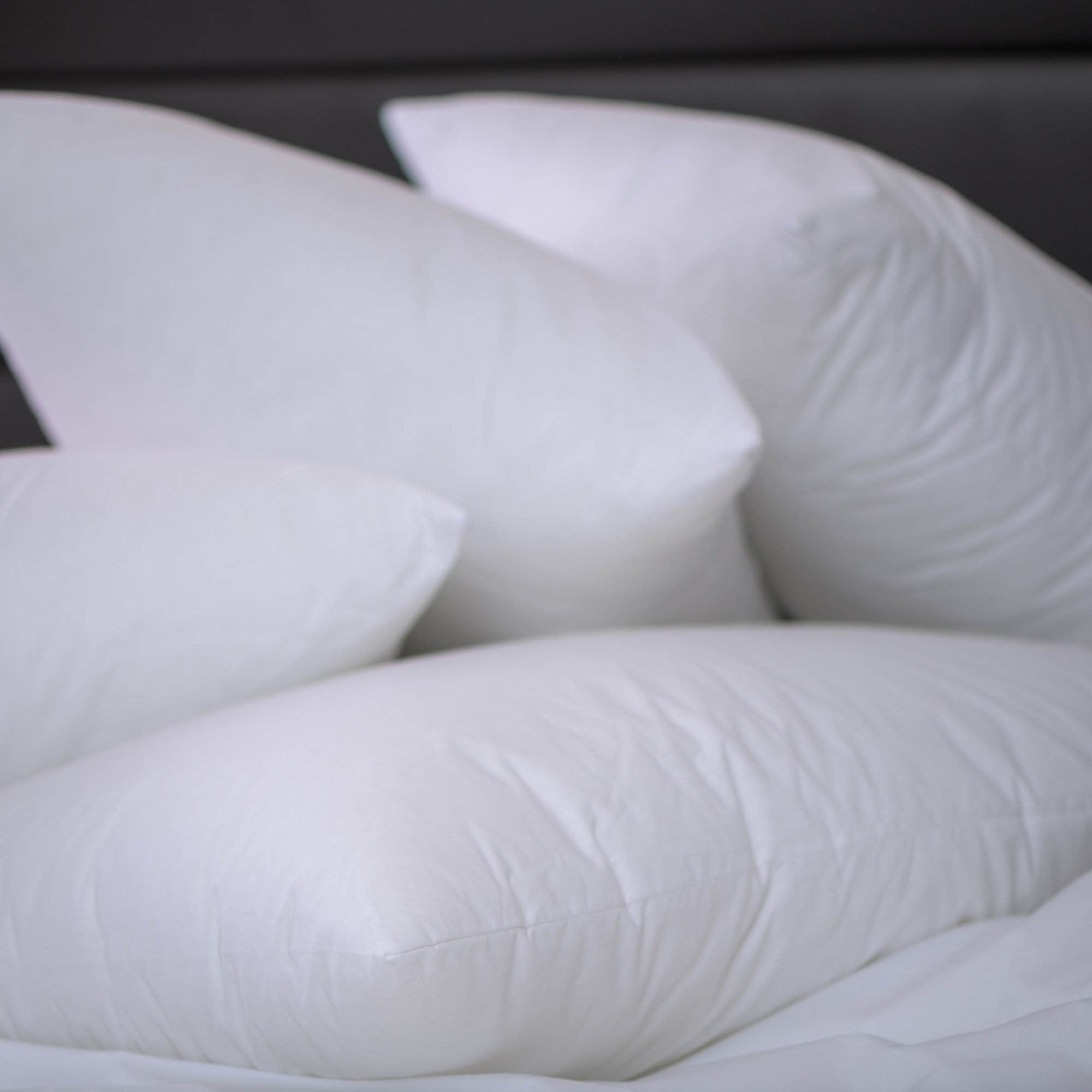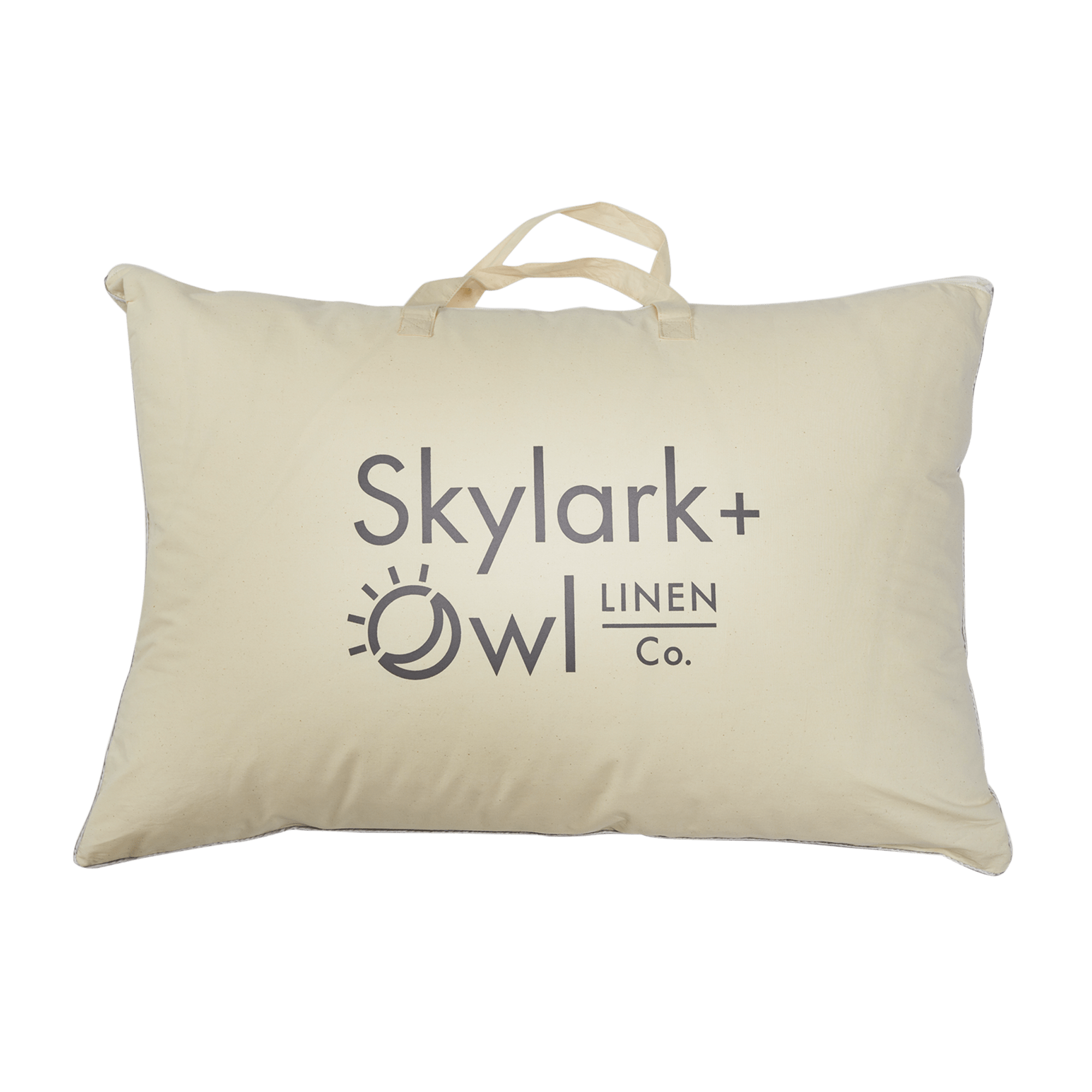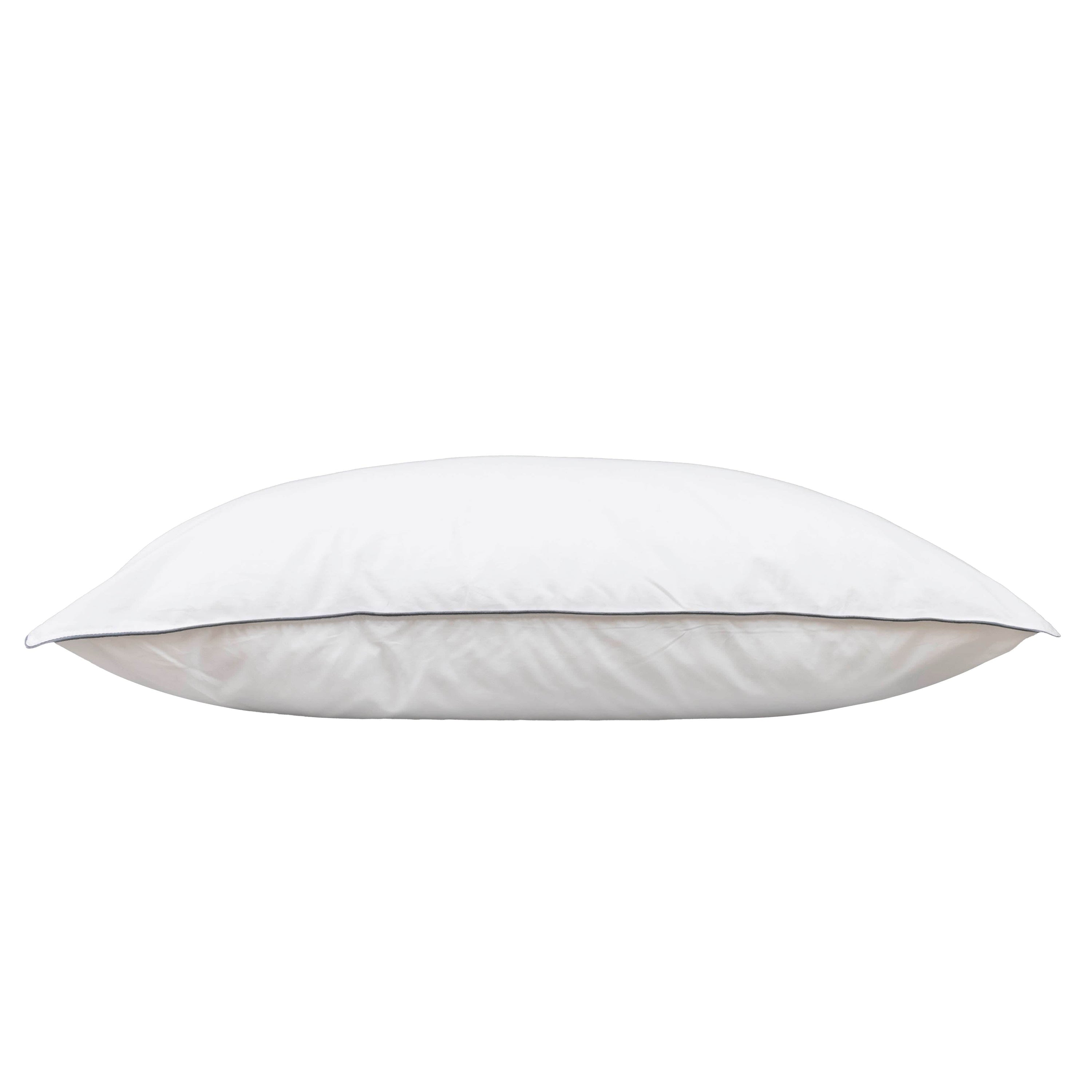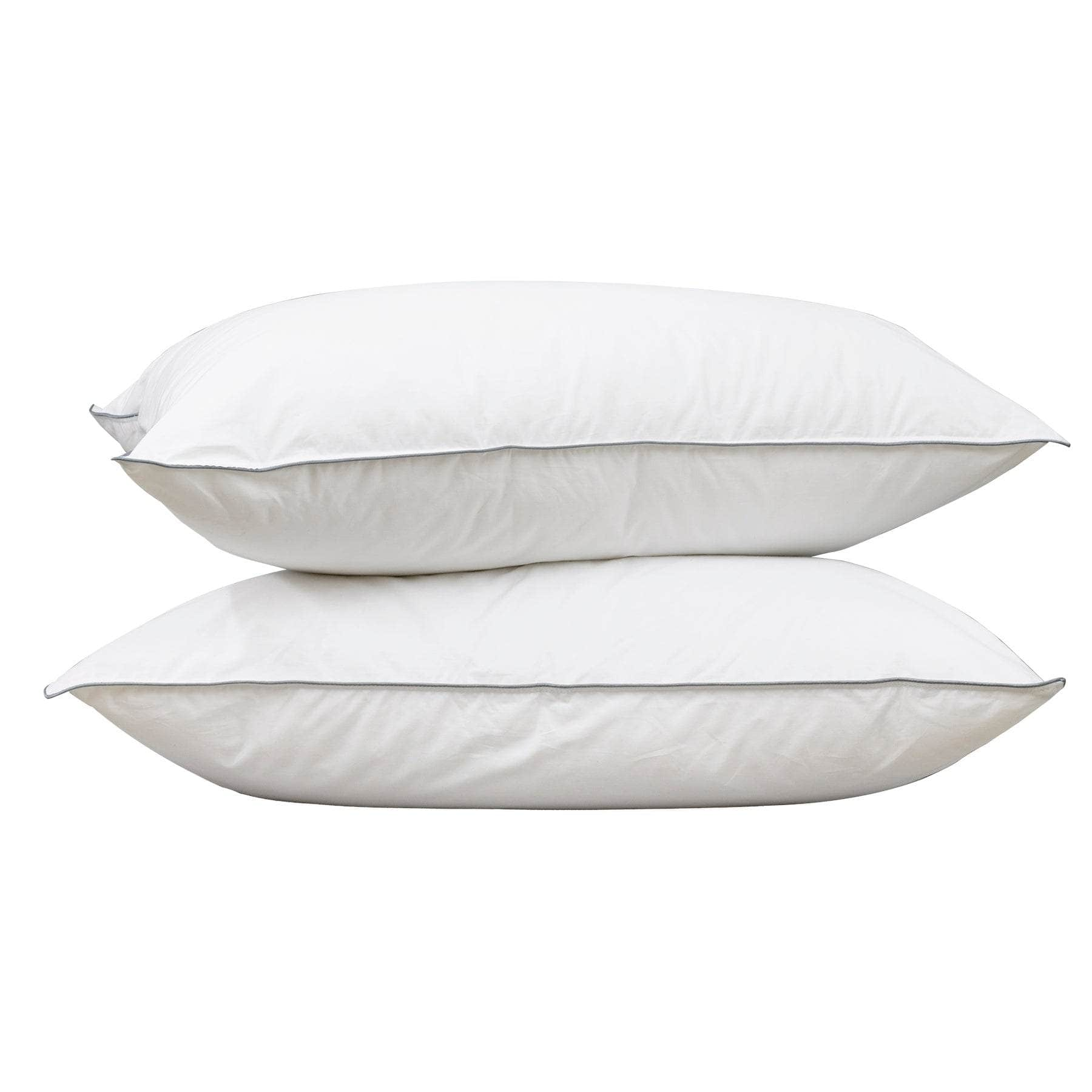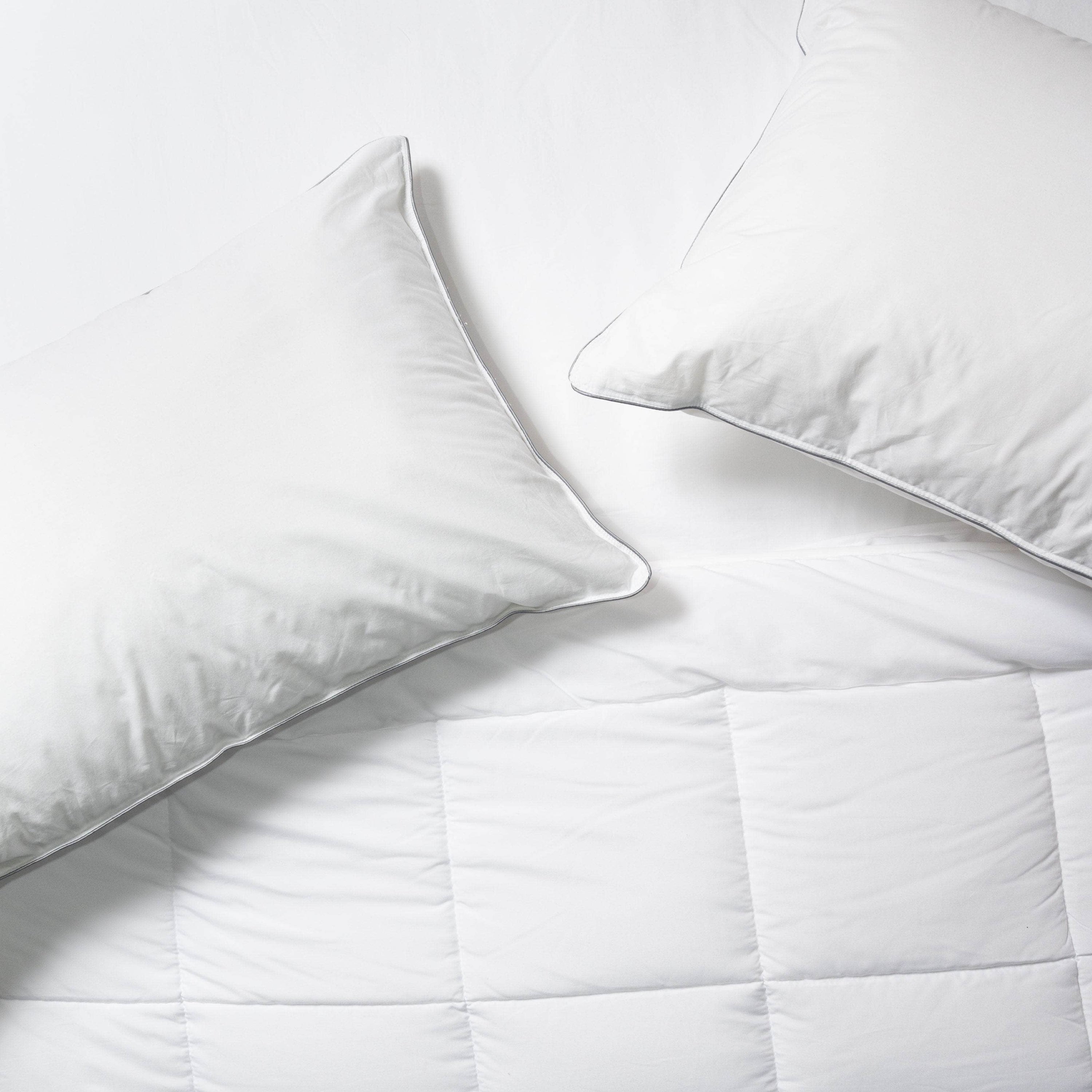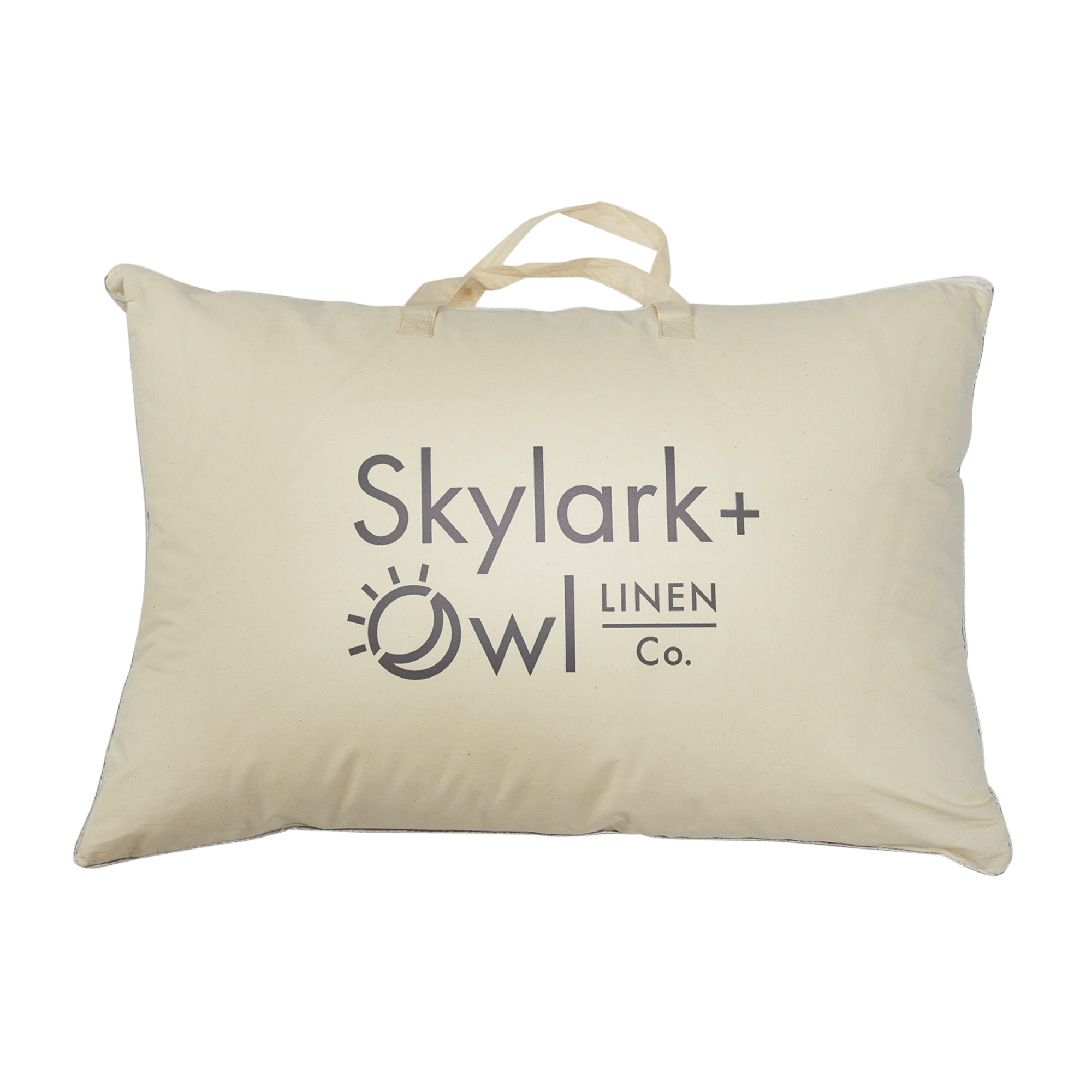 Description
Details
Care Instructions
This product is sold in a pack of 2.
The Essential Pillow provides premium comfort for a lavished night's rest. Made with a non-clumping, antibacterial and hypoallergenic fill. Choose between firm or soft for your perfect sleep.
– Machine wash in cool water on delicate cycle in a large capacity front-load washing machine with a maximum temperature of 30°C (86°F) while not over filling machine
– Use mild detergent and do not use fabric softeners or conditioners
– Tumble dry on low
– Use a dryer ball when drying pillows or duvet (a dryer ball will maintain movement of the fibers, allowing for faster and more even drying)
– Ensure items are completely dry before storing and re-fluff before storage or before use
– Do not store in plastic
– Wash heavily soiled items separately from lightly soiled items
– 100% polyester, non-clumping, antibacterial and hypoallergenic fill
– 230 Thread count, 60/40 cotton/polyester shell
– Certified by Oeko-Tex® to be free of harmful chemicals
– Red coloured thread indicator for soft fill
– Available in firm or soft fill
Shipping + Returns
Shipping
We currently offer a flat rate of $14.99 to ship to the contiguous United States.* Any additional duties, customs and/or taxes are the responsibility of the receiver/customer upon arrival of their package.

*Excludes Alaska, Hawaii, Puerto Rico and some remote areas or military bases.

Please note remote area deliveries may experience longer shipping times.

Our fulfillment team tries their best to turn your order around within 2-3 business days; however, from time to time order volumes are high and can cause backlogs in processing orders. We always strive our best to get your order shipped out in a timely fashion.
Returns
If you are unhappy with your products for any reason, we are happy to accept returns within 30 days of purchase. Once we have received the product back, the return will be refunded in the original method of payment. Shipping fees will be deducted from your refund. Please Contact Us to begin the return process. Please note that if you are unhappy with the colour or the size of the product upon arrival, we will be happy to exchange or refund at this time (prior to washing).
In the event of a return, shipping, international shipping and duty charges are non-refundable. Please note that you will have to cover the return shipping cost. You may incur a handling fee.

The following items CANNOT be returned:
- Individual items purchased as part of a set
- Items that have not been postmarked within the 30 day window
- Free gifts or promotional items with a retail value
- Gift Cards
- Fabric Face Masks
- Decorative Pillow Covers


If you're wanting to exchange your product send us an email at chirp@skylark-owl.com or give us a call at 866.304.4291 to get the process started.
Should you have any further questions, Click Here to contact our Client Care team.